A few weeks ago, the annual Bark Mulch Gymkhana was heralded by Puppy Weston whose barking appropriately started the opening ceremony. The dump truck from Smith Wood had paraded into our driveway to deposit several yards of mulch. Let the games begin!
The events are rigorous and require strength and concentration.
Usually, this esteemed gymkhana lasts only for one weekend but with the two weeks of rain, it is still going on.
The precipitation precipitated an exciting new event!
Forget those ensembles that Ralph Lauren designed for the Olympics. One here must go out covered and protected from ticks and the sun - when it is out.
A passing neighbor thoughtfully shared that thus attired, that I "resembled the person in the Agatha Christie book."
I could only assume that he meant Hercule Poirot and was immediately checking the mirror for a mustache as a possible side effect from extended spread-nastics
But then he brought the book by: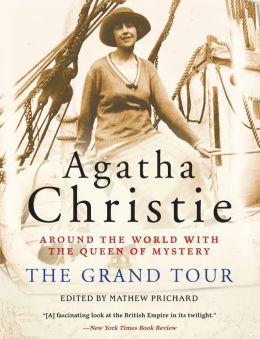 He meant this.
One of the Australian Bell sisters in the above noted book
- though I don't wear the tie.
Much better than Hercule who probably never spread bark mulch.
Making progress...